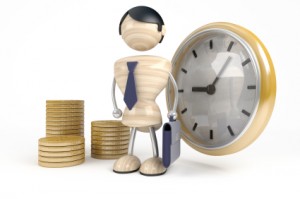 Halifax Share Dealing today launches Fantasy Trader that gives investors an opportunity to trade on real stock markets, with a virtual £10,000 through a practice share dealing account.
Fantasy Trader gives customers a chance to experiment with new trading strategies to see how they could potentially boost their investment returns by diversifying their portfolio.  It also gives them the opportunity to try out international markets or new sectors, or both, risk-free.
Customers can join a Fantasy League to compete against other investors.  It allows participants to view the strategies of the top traders to help with new ideas or tips, which they can then put to the test themselves, without risking their own money.
Fantasy Trader gives new customers and those who have never tried share dealing before real experience in a 'virtual' environment, thus helping new investors to develop their skills and gain an insight into the associated risks and potential profit they could gain from opening an account with Halifax Share Dealing for real.
Sue Concannon, Managing Director of Halifax Share Dealing said, "High stock market volatility has led some investors to broaden their investment choices over the last 18 months – we have noticed some of our customers have changed their strategies by investing in new stocks and sectors, even markets.
"It can be daunting for investors to step out of their comfort zone, so we have developed this tool to give our customers a safe, educational and risk-free environment to try share dealing and refine their strategies before putting them into practice for real.
"The league table also allows participants to see the investment strategies of the top traders which could encourage investors to spread their risk by diversifying their portfolios."
For more information or to enter, go to www.halifaxfantasytrader.co.uk