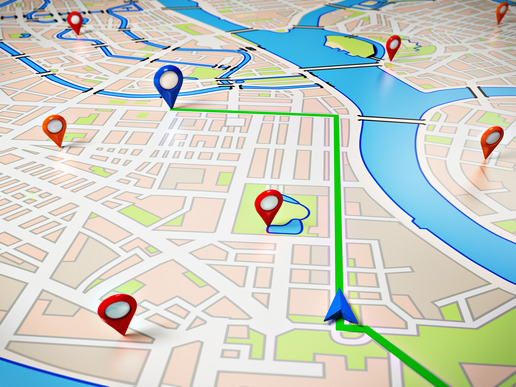 Vehicle tracking is one of the best ways for companies operating large fleets to bring their costs down and become more efficient.
With fuel costs continuing to be a high outgoing for businesses, it is vital to take action to control spending in this crucial department.
Here are five of the main ways vehicle tracking can benefit a business:
Cutting Expenses
Fuel is one of the biggest costs for companies with big fleets, but vehicle tracking can have a big impact in this area.
Using vehicle tracking encourages better driving, as hard braking and heavy acceleration leads to more fuel being burned. Smoother driving uses less fuel and therefore saves money for a firm. Vehicle tracking systems are also able to record excessive speeding by a driver. Companies using vehicle tracking can use this information to reward their best drivers.
Using a price comparison service also ensures end users get the best price and service possible when they purchase vehicle tracking systems.
Vehicle Security
Perhaps the most advantageous benefit of using vehicle trackers is the security boost they give.
Live tracking means it is quicker and easier to retrieve a vehicle that has been either lost or stolen.
Some vehicle tracking systems on the market also offer a geofencing feature that alerts companies when the vehicle has been moved away from a particular area or zone.
Customer Service
Vehicle tracking systems are increasingly being used as a way to resolve customer disputes.
As the vehicles are being tracked at all times it is simple to see a variety of useful information, such as when deliveries have been made or how long a visit has taken. This is particularly important for employees who need these details when they are communicating with customers.
Furthermore, features that are commonly used in vehicle tracking systems, such as postcode search, enable companies to see which driver is best placed to reach a particular job first. This both cuts down time and makes sure employees are with customers as quickly as possible.
Administration
Keeping comprehensive records is vital for any business in the 21st century, and vehicle tracking systems provide a huge boost in this area.
Among the many administrative benefits of vehicle trackers is that they can provide reminders of when insurance needs to be renewed, when MOTs or services are required and when tyre and fluid checkups are needed.
Payroll can also be verified by using information collected by vehicle tracking, as systems monitor drivers' hours and ensure they are paid the right amount.
Environment
Using vehicle tracking systems can help companies to do their bit for the environment, which is becoming increasingly important for customers in the modern age.
Vehicle tracking can record how much carbon is being used by a fleet, allowing a company to bring down this figure and be more environmentally-conscious.
Corporate travel can account for as much as a quarter of a firm's emissions, so this is an area that provides a lot of room for improvement for businesses that operate large numbers of vehicles.