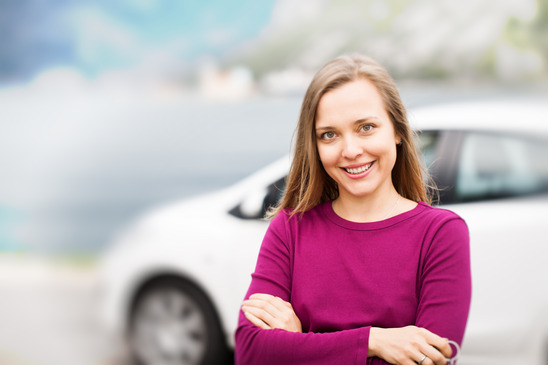 If you are currently receiving the higher rate mobility component of Disability Living Allowance (DLA) or a War Pensioners' Mobility Supplement, then you could be entitled to apply for the Motability Cars Scheme, exchanging your weekly benefit for the lease or hire purchase of a brand new disability vehicle.
With 'nil' advance purchase schemes available, this could save you money in the long run and afford you or the disabled person you care for the independence to travel freely, without having to rely on local council support schemes, which can normally only provide social day care transport.
Motability is an independent charity providing specially adapted disability cars for disabled people and their carers at affordable prices. Adaptations to Motability cars are made at manufacturing centres by specially qualified production and engineering staff according to the specifications and needs of each user.
Modifications And Additional Features Can  Include:
Lowered floors
Adjusted door opening angles
Ramps (often these come as standard)
Special mirrors
Extra storage space for wheelchairs
Wheelchair restraints and hoists
Push-pull handles and winches
There are over 4,000 types of car available on the scheme, with over 300 of these available at 'nil' advance purchase and hundreds more at less than £500. A 'nil' advance purchase means that a basic package is covered by your weekly allowance: this is paid directly to Motability. Cars not under the 'nil' advance payment scheme require an upfront payment to cover the difference between the cost of the car and your allowance, and vary according to the adaptations required to the vehicle.
Even if you don't take one of the 'nil' advance purchase cars, Motability provides all inclusive packages, which means that there are no hidden costs or unexpected charges.
The Motability Scheme Covers You For:
Insurance, servicing and maintenance
Full RAC breakdown assistance
An annual tax disc
Tyre and windscreen replacement
60,000 mileage over three years
In terms of value for money, the lease option is the most sensible choice and the most popular amongst users of the scheme. Lease of a brand new adapted vehicle is on Contract Hire and can be for three or five years. New and used Motability cars are also available on Hire Purchase, with payments over a term of two to five years. It is worth looking at the budget you have, the benefits you are receiving and making calculations according to how long you will need the vehicle for, whether the needs of the disabled user are liable to change in the future, and what exactly you expect out of a Motability car.
If you do decide that leasing is the way forward, then there are ways to make sure you get the most out of your money, even if you need to make extra payments on specific modifications.