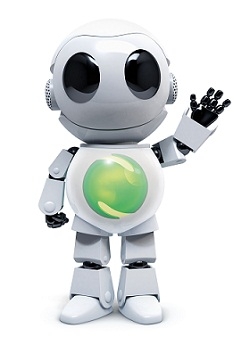 A new Pay As You Go (PAYG) mobile network is launching in the UK to make national and international calls more cost effective than ever. Now Mobile is launching a superior low-cost PAYG mobile service.
The unique brand is introducing Nowi, a friendly android to encourage people to free their mobile phone and enjoy the great voice, internet, picture messaging and text rates. As a special welcome from Nowi at Now Mobile, ½ price weekend calls, free voicemail and free multilingual customer services will be available for a limited period. Users can interact with and say hello to Nowi on Facebook at www.facebook.com/NowMobile or Twitter at @SayHellotoNowi
Getting started is really simple and hassle free allowing customers across the UK to be completely liberated from existing, restrictive mobile phone contracts. With an unlocked phone customers can even keep the same number.
Now Mobile offers competitive rates with no hidden charges and a straight forward, high quality network.  Call rates are quoted as "no more than" to enable customers to have confidence in the actual amount they will be charged for each call, as well as balance updates direct to their phone.
The Now Mobile SIM can be ordered online at www.nowmobile.co.uk and is widely available across UK stores. Top up is available on the Now Mobile website and at over 70,000 stores including the Post Office and Martin McColl, plus stores that offer Top-Up, Epay, PayPoint and Payzone services.