If you're thinking about making a move into investments this year, then the likelihood is you'll need some advice on where to move your money.
Your financial future could depend on what you invest in this year so, before you begin, here's a handy guide on which areas are deemed to be the most lucrative.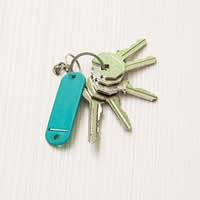 Property
The key to investing in property is knowing how to balance risk and reward. It has fast become one of the most popular areas to invest in because it allows the investor to yield a high profit in a short period. Those who invest in buy-to-let properties, especially those who choose a property in a popular area, will gain profit every month from tenants. Investing in a buy-to-let, for example, could give you an ideal balance between high yields and potential capital growth. In Manchester, there is a high demand for properties for students, and young professionals and yields average at around 7%. Although stamp duty and the EU referendum result may have affected the housing market, figures released in October 2016 showed that house prices across the UK were up by 6.9%, the lowest figure since the end of 2015. This means that rents will rise by 2.5% in 2017, meaning good news for those who decide to invest in buy-to-let properties.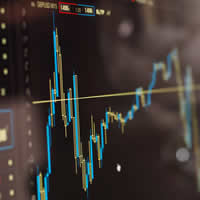 High-dividend stocks
The biggest attraction with investing in high-dividend stocks is that they can provide steady payments as well as the opportunity to reinvest and purchase additional shares. Most stocks that pay dividends are from companies that are considered financially stable, and as the stock prices increase over time, shareholders can benefit from payments. Companies work hard to keep their investors on their side, so they tend to deliver reliable dividends. In 2017, stocks that have been popular with long-term investors include T-Mobile, Diamondback Energy and Core Laboratories. This year has also been deemed as one to invest in Artificial Intelligence stocks, which analysts claim will almost double from last year and then continue to grow. This will include many large technology companies that incorporate AI into their businesses such as Facebook, NVIDIA Corporation and Tesla.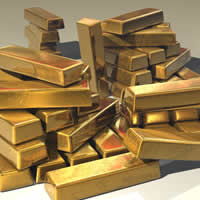 Gold bullion
Gold is a popular choice for investors because it has a reputation of holding up against inflation. Over the past 50 years, the price of gold has increased due to high demand. Investors, therefore, see this as a safe and reliable investment because they know it will continue to survive against the erosion of certain currencies and provide a hedge against rising inflation. With gold bullion, you can spread your risk. For this type of investment, investors should seek somewhere around a 20% reward within a year before they commit. By keeping a close eye on the price of gold, you can limit yourself to buy bullion below £1000 and this way you should get a potential return of 22% against a 5% risk.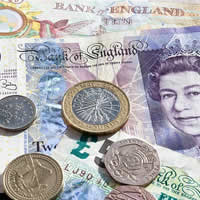 Your own debt
Although this isn't technically an investment, paying off your own debt will put you in a good position for investing in other areas. Paying off your own mortgage, for example, will save you a great deal of interest that you can then use for other areas of investment. The same applies to credit card debt. Once you're out of debt, the freedom to decide what you want to do with your money will be highly beneficial to not only your finances but your emotional wellbeing. The trick is to start with smaller amounts of debt such as high-interest car loans before you tackle something as large as your mortgage. This approach requires no solid commitment to anyone other than yourself. You can pay what you want when you can afford it and of course, my investing in your own debt, you're never going to lose money.


Fine wine
This is not only an unusual way to diversify your portfolio, but fine wine has proven to be a solid investment option for a number of years. It has overtaken luxury cars as the number one "investment of passion" based on the Knight Frank Luxury Investment Index (KFLII) which tracks the value of assets such as cars, boats, art, antiques and other collectables such as coins and rare stamps. Last year, there was a surge in the value of approximately 25%, and in 2017 it is predicted that wines such as Bordeaux and Barolo will continue their upwards trajectory. With wine, you can transform a hobby into a worthwhile investment by researching the premium wine market and understanding what will gain a profit in 5 years or so. The benefit of this investment is, if you can't wait that long to sell, you can always enjoy a few glasses of your investment after a long day.