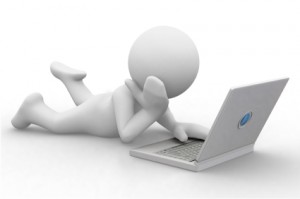 Mobile broadband is now a very popular alternative, or even addition, to a home broadband connection; however there are a few questions you should ask yourself before signing up to one of the many mobile broadband deals.
Rob Webber, of broadband comparison site Broadband Expert says firstly you need to think about what you need from your broadband connection. Start by considering if you need to access broadband just at home or out and about. If you only need to get online at home but need access in different parts of your property then a wireless broadband package is the best option. If you need internet access on your laptop whilst out and about then you'll need a mobile broadband connection.
Webber explains that whilst there are many benefits to mobile broadband it is important to also understand the limitations. Mobile broadband connections are typically used for browsing the web, emailing, social networking and downloading music but will struggle with activities that require a fast connection like streaming video or watching films online which are more suited to home broadband packages which generally deliver much higher speeds.
Mobile broadband speeds and reliability differ greatly dependent on location, it's worth checking on the provider's site which areas are covered and what type of coverage is available to make sure you are able to get a connection in the areas you intend use your mobile broadband most.
If you have decided that a mobile broadband package is for you then you need to choose a deal that will have suitable download limits and speeds. As with home broadband packages certain activities such downloading music or large files can be painfully slow with an inadequate connection. Perhaps even more important is the download limit or data allowance that comes with each package. Download limits for mobile broadband are generally much lower than with home broadband packages and the charge for using data after you have exceeded your limit is expensive with some providers. If you plan to use internet phone calling such as Skype or watch lot's of online videos then you need to opt for one of the packages with a higher download limit.
An increasingly popular options is pay as you go mobile broadband where, rather than signing up to a contract which could be up to 24 months, you just pay for the cost of the mobile broadband dongle (the device which connects you to the internet by plugging into the USB port on your laptop) and the data you use topping up your allowance when it is exceeded. It's worth noting that most pay as you go dongles reset you data allowance to zero at the end of a 30 day period so you will need to top up your allowance at least once a month.
Once you have signed up to a package you will receive you mobile broadband dongle and a disc to get you started, this is usually fairly painless and quick to set up. Once the software has been installed on your laptop it's just a case of plugging the dongle into your USB port and you are away!
Whatever broadband option you are looking you can compare speeds, prices, contract lengths and more at Broadband Expert.